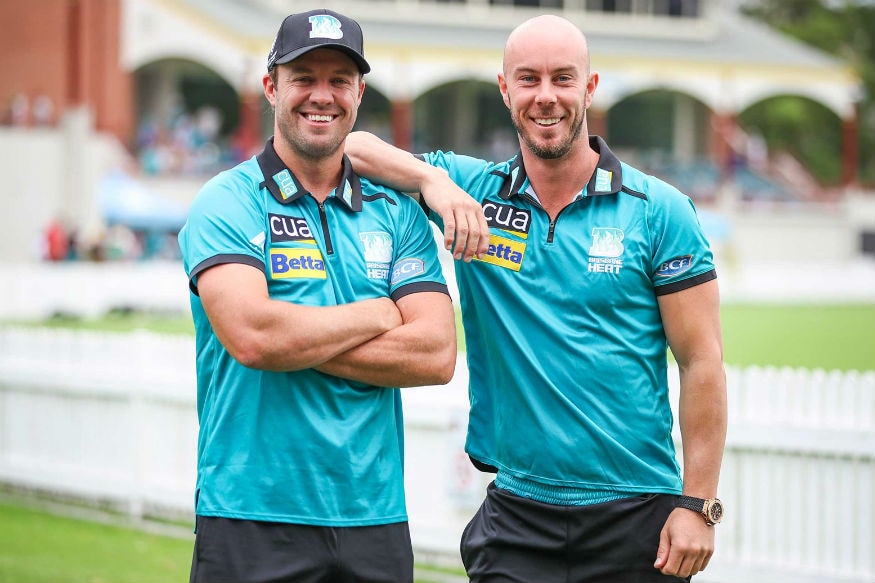 AB de Villiers has declared that he feels in the 'best form of his career' as he prepares for his maiden stint with the Brisbane Heat in the Big Bash League (BBL).
De Villiers will replace Tom Banton as an overseas player for the Heat and is set to make his debut against the Adelaide Strikers on Tuesday.
"I felt in some of the best form of my career. Hopefully we'll see more of that in this tournament," de Villiers told reporters in Brisbane.
"I know what's required of me to make a play for the team. There's been some standout performances from the Heat this season and I think the team is in a really good place.
"Tom Banton did a fantastic job, hopefully I'll do a similar job but in the middle order."
Watching the pair of De Villiers and Heat skipper Chris Lynn bat together is something that has cricket fans excited and the former South Africa captain also feels the same, stating that he expects their partnership to be 'very nice to watch'.
"It could be interesting, I don't know what to expect. We know each other from chatting at IPL but it's an interesting dynamic with two players at the crease, it either works or it doesn't.
"I've got a feeling it's going to work and be very nice to watch. Hopefully I'll do most of the watching at the non-striker's end."
The Heat are currently in fifth place in the BBL standings and there will be pressure on De Villiers to deliver early, something he feels he is prepared for.
"I always (feel pressure). Wherever I play around world, either a club game or the World Cup semi-finals, I feel the same kind of pressure, the pressure I put on myself to perform at the best of my ability.
Internal Server Error
The server encountered an internal error and was unable to complete your request. Either the server is overloaded or there is an error in the application.
"Then there's the fielding and all the off-field stuff as well. I've got a big role to play as an individual not just as a cricketer and I'm looking forward to the challenge."